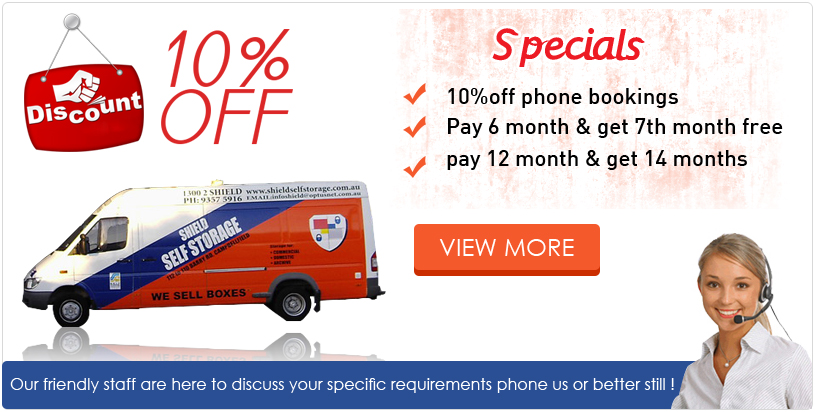 Welcome to Shield Self Storage Campbellfield. At Shield Self Storage we provides you more than you desire for. We offers you with a proper scheme for your storage problems. We help you pack your goods away at the right place. We also sell packaging boxes and Packagaing equipments Campbellfield both online and in our Campbellfield storage unit.
We  offer services to Hadfield and other nearby suburbs listed below. At Shield self storage , we not only give you the best kind of storage space but also give you high quality protection and security. When working with us rest assured that your goods are in safe hands. To keep your goods in good shape is our number one priority. There is always a need to save space and we are here to make it possible.
Our company has much praise worthy features:
It provides you with 24 x 7 surveillance.
We also give supervision of your material.
We take pride in helping you and the shipping of your material ( enquire in store ).
Our company provides with some of the best custom made packaging material packaging materials include specially designed customised Boxes. These boxes come in all sizes and shapes.
We also provide state of the art and modern security procedures. For the security and safe keeping of your products.
Personal Storage :
Shield offers you with the best security methods.
Surveillance and security of your products.
The storage compartment is made up of concrete and steel.
Security of your goods is offered.
Friendly Customer support all time
Over the years we have worked hard to have the kind of respect and status that we have today. We give you our word and assurance of quality. While working with us you will not be let down. Cities are filling up so quickly that it is now becoming impossible to own bigger apartments to adjust your belongings. As much as we would like our personal space and bigger homes, the truth is that it is very expensive to rent a whole new house because of the lack of space to accommodate your belongings. We try to provide you with extra space with in your low budgets. We feel for you and know that money does not grow on trees.
Contact us : 
Feel free to give us a call at (03) 9357 5916 and get to know more about our storage solutions . We assure you that the quality of work that we would put on the table for you would make you our customer for a life time.
We offer Self Storage solutions for northern suburbs including:
Ascot Vale, Essendon, Moonee Ponds, Pascoe Vale, Strathmore, Oak Park, Glenroy, Jacana, Dallas, Meadow Heights, West Meadows, Broadmeadows, Fawkner, Campbellfield,  Hadfield, Lalor, Somerton, Thomastown, Roxburgh Park, Greenvale, Craigieburn, Reservoir, Preston, Epping and others.